There are myriads of so-called skin tightening machines in the market today. One group of skin tightening machines make use of radiofrequency. Hence, these machines are called radiofrequency tightening machines. Although many professional skin tightening machine reviews are available online, in this post, we are going to deal with radio frequency skin tightening machines. We are going to answer too whether these machines are effective in tightening the skin.
What is a Radiofrequency Machine?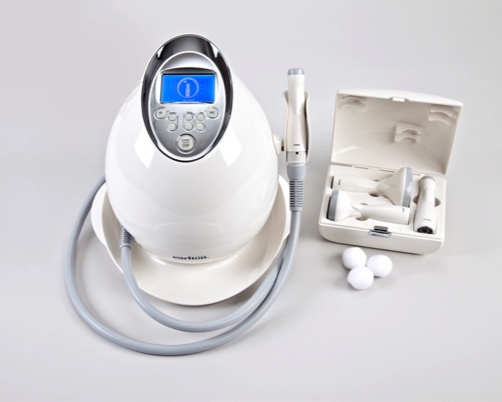 Many people are now using skin tightening machines that make use of radiofrequency treatment at home. One reason is that this treatment is easy to use as compared to the use of other equipment that make use of laser.
As a cosmetic technique, it makes use of heat to warm up the dermal areas of the skin to produce more collagen. Collagen, of course, is a protein that helps in tissue regeneration. Hence, the more collagen in the dermal areas of the skin, the better for the skin.
This cosmetic technique is non-invasive. This means you need not undergo any surgery when employing this technique unlike when you have a facelift or laser surgery.
What is a Radiofrequency Skin Tightening Machine?
Radiofrequency technology has been in use for skin tightening since 2001. Yet, it was only recently that it has gained unprecedented popularity, thanks to the promotions done by some celebrities who made use of this technology.
The radiofrequency (RF) machine is a machine that emits radiofrequency waves. These radiofrequency waves heat the tissues of the skin, making the body believe that it is injured. This trick, then, makes the body to believe that the skin is seemingly injured. Hence, the body tries to produce more collagen, hyaluronic acid, and elastin
With more collagen, elastin, and hyaluronic acid in area targeted by the radiofrequency waves, the skin in that area becomes tighter. Wrinkles also tend to disappear in that area. Moreover, radiofrequency waves reduce the amount of fat layers of the skin. Thus, aside from removing wrinkles, these waves also improve the skin tone and texture.
Radio Frequency Skin Tightening Review
There are myriads of RF skin tightening machines in the market today. At this point, we are going to review one of the most popular RF skin tightening machines in the market today:
MLAY RF Radio Frequency Facial And Body Skin Tightening Machine
One of the safest RF facial and skin body tightening machines is the MLAY RF Radio Frequency Facial and Body Skin Tightening Machine. It makes use of bipolar RF technology. Compared to other traditional device of skin tightening, this device doesn't exhibit any bad side effect.
MLAY RF machine comes with a built-in safety feature that automatically adjusts its energy level depending on your skin temperature. You can use it once a week if your skin is in good condition. You can also use it twice a week if your skin is aging. This technology is also approved by FDA. Thus, you need not worry about safety issues about its use.
The MLAY RF machine is a non-surgical anti-aging device. With its continuous use, you can see significant skin improvement within 2-4 weeks. In fact, around 73.3 % of its users exhibit improvement within this given time.
Around 12.6% of its users say they see remarkable improvement in their skin tone and texture within 60 days of usage of this equipment. The kit comes with It comes with a gel that could last for three months.
Just like other RF skin tightening machines, it makes use of heat to stimulate collagen and elastin fibers for improving the skin. It is easy to use and comes with a manual. You simply need to clean the area you want to target. Then, apply conductive gel on that area before using this machine. This machine comes with a 60-day money back guarantee and a one-year warranty.
Pros:
It is easy to use.
It comes with a one-year warranty!
It comes with body probe.
60-day money back guarantee.
Cons
It may not be hot enough for the body!
It is expensive!
Does Radiofrequency Work for Skin Tightening?
Based on the dynamics of skin regeneration, it is probable that the use of radiofrequency machine has some positive effects on the skin, giving it a better texture and tone. The radiofrequency used in radio frequency machines are not similar to those emitted by smartphones, microwave, or radar equipment.
The radiofrequency machines for skin tightening utilize highly controlled radio frequency waves. Moreover, the areas impacted by these waves are highly targeted. Plus, the machines are highly controllable to allow the tissues targeted to achieve optimal temperature for inducing collagen production.
It is a well-documented fact that dermal heating tends to induce quick changes in the collagen structure. Moreover, it has been scientifically proven that long-term thermal stimulation leads to new formation of collagen in the skin. The heat, of course, destroys collagen. In turn, the body moves to create more collagen to replenish the body of its collagen supply.
Thus, there is no doubt that thermal treatment using radiofrequency is indeed effective in improving skin texture and tone. Moreover, compared to optical light-based treatments, the RF treatment is known for more enhanced tissue penetration.
The responses, however, of those who have used RF skin tightening machines elicit mixed reactions toward continuous use of this product. The majority, however, have expressed their satisfaction with the use of RF machines.
How to use Radiofrequency Skin Tightening Machine
Conclusion
Finding the right skin tightening machine for use at home may not be that easy, given the myriads of skin tightening machines in the market today. So, before you zero in on a particular machine, you should first consult with your dermatologist and heed their suggestion. Moreover, you can check online and read about professional skin tightening machine reviews.
The abovementioned review, however, will help you figure out the pros and cons of each option you have for skin tightening. With the help of this review along with the succinct feedback of consumers about the various skin tightening products in the market today, you will surely know whether this product is worth buying or not.