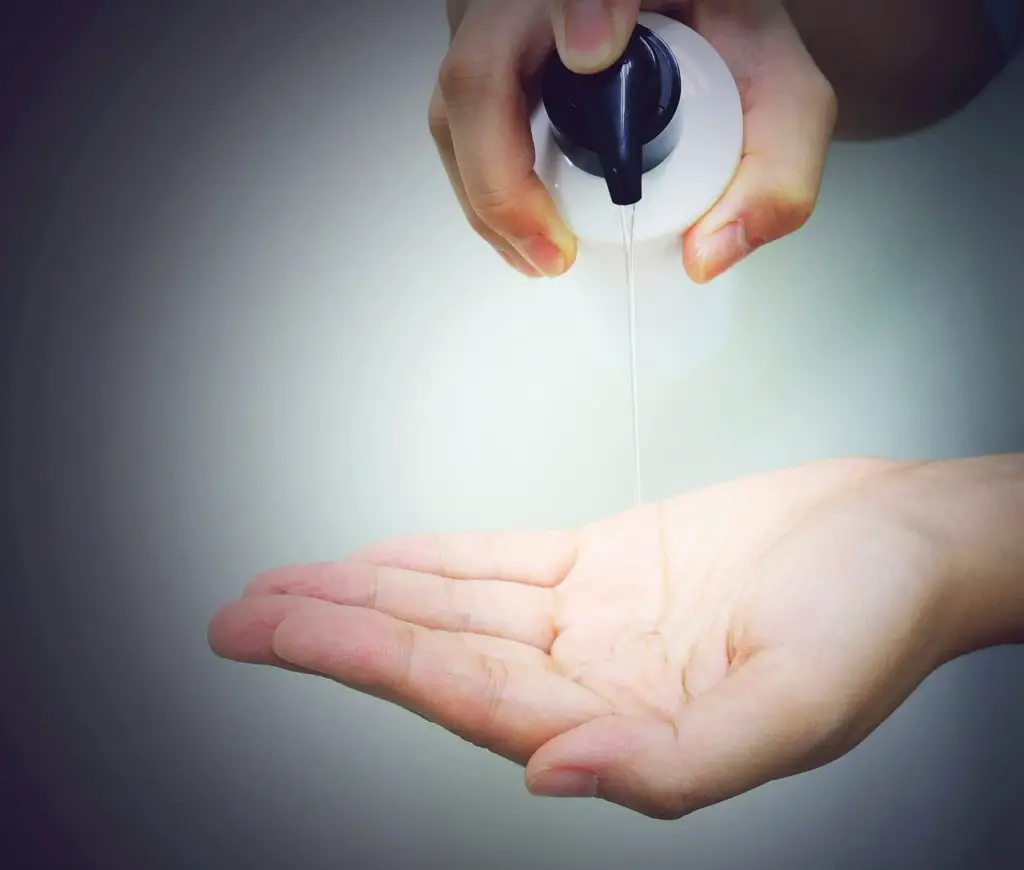 Is there any girl who doesn't want to have gorgeous flowing tresses? The answer is definitely no.
That is the reason why human hair extensions become a trend recently. They give us the cotton-like hair we always dream of and allow us to change hairstyle whenever we want.
However, hair extensions need no less care than real hair.
Therefore, you will need the best shampoo and conditioner for human hair extensions below.
Reviews Of Best Shampoo And Conditioner For Human Hair Extensions on the market today
Actually, there is no best shampoo and conditioner for your human hair extensions. It depends on your needs and circumstances.
However, we try our best to introduce 7 all-round performers that will probably live up to your expectations.
#1 RemySoft Moisturelab Hydrating Cleanser
Pros
Sulfate-free and color-safe formula
Anti-UV agents
Aloe, exotic fruit, and berry content
Cons
Small containers
Unattractive smell
Topping our list today is a combo of shampoo and conditioner of RemySoft.
The two products are made from a sulfate-free and color-safe formula. That means you do not have to worry about your hair being discolored after a few washes.
Meanwhile, the two are packed with exotic fruit and berry extracts to soften your hair and prevent tangling.
Your hair will immediately feel light and soft to the touch!
The RemySoft combo guarantees to knock out the next enemy: dry and brittle hair.
Thanks to the soy protein, aloe, coupled with humectants, your hair is able to absorb moisture from the atmosphere to stay silky and smooth all day long.
Then, you want your human hair extensions to last, right?
RemySoft listens to your desire. With UV-safe formula and antioxidants, the combo will protect your hair against the damaging effects of UV rays.
However, we find the containers quite small for the price. If you wash your hair extensions regularly, these two will not last a couple weeks, we're afraid.
#2 Mara Ray Luxury Hair Care Kits
Pros
Keratin-rich
Paraben and sulfate-free formula
Also suitable for synthetic wigs
Cons
Do you know Keratin?
It is a natural protein that helps strengthen and add natural shine to your hair extensions.
Each product in the Mara Ray kit is enriched with keratin to protect the natural beauty of your wig. Also, it constantly prolongs the softness and supplies moisture.
You will have a shiny hair finish throughout the day!
All products of Mara Ray are paraben-free and sulfate-free, so no worries about color fading.
What we love is the fresh and sweet scent of the products. However, those sensitive to smell may find it a bit strong.
Another point worth mentioning is while these Mara Ray products are intended for human hair wigs, you can also use them for synthetic ones.
How convenient!
#3 SALT SULFATE FREE SHAMPOO
Pros
Salt, sulfate, and sodium-free
No color stripping
Natural oil of coconut
Cons
The next candidate on the list is the shampoo of NYK1.
First off, this model is totally free of salt, sodium, and sulfate, all of which are enemies of keratin treatment.
Therefore, it allows your hair extensions to reach 3-4 month lasting potential. Incredible!
Plus, such a formula will avoid stripping the color from your hair and prolong the treatment. It is ideal for multiple hair colors.
Do you find your hair extensions more likely to tangle and uncurl than your natural hair?
It is because the hair wigs have undergone a process of treatments to coat the natural hair. Using regular shampoo and conditioners will disintegrate the coating, making the extensions dry, dull, and itchy.
That is why you need this NYK1 shampoo for your human hair extensions. It won't go harsh on your wigs while preventing them from perishing and falling out.
The only weakness is perhaps the lack of perfume. We do not smell anything after using this shampoo.
#4 RemySoft Moisturelab Deluxe System
Pros
Free travel kit included
All-round protection
Cons
Travel kit missing sometimes
You want to take good care of your hair, but traveling frequently makes it difficult.
Do not worry! This RemySoft hair care kit is for you.
In particular, this kit includes a recovery cream, a protective sealer, a daily conditioner, and a travel kit.
The first three products do not have many differences from the first RemySoft model we introduce to you.
In particular, the recovery cream infused with protein, aloe, berry extracts, and exotic fruits will fight against dry and brittle hair effectively.
Meanwhile, the sealer is intended to improve the lifespan of your hair extensions. It will coat and seal the hair shaft while providing amazing UV protection.
Last but not least, the daily conditioner promises to combat tangling to bring smooth and silky hair for you.
What set this kit apart is the travel kit, which includes 3 products above in travel size. And guess what, you will get this kit for free!
#5 909 Shampoo and Conditioner Kit
Pros
Suitable for all extension methods
Natural ingredients in shampoo
Minimal ingredients in conditioner
Cons
Not salt, sulfate, and paraben-free
Next, we want to recommend the shampoo and conditioner kit from 909, which is trusted by professionals worldwide.
This hair care kit is exclusively designed for 100% remy hair extensions and wigs. More notably, it will work with all extension methods, from I-tip, U-tip, smart tabs, to clip-in.
Let's go further in details!
First off, the shampoo contains natural ingredients such as coconut oil and silk amino acids. After lathering and scrubbing, simply rinse the product out, and it will leave the hair shiny and silky.
What about the conditioner?
It is made from minimal ingredients to prevent unwanted buildup. The silk amino acids will lock in moisture within the cuticle of the hair and prevent your tresses from going dry.
Beware that this shampoo and conditioner is not totally free of salt, sulfate, and paraben. Follow the instructions to prevent your tape in extensions from separating.
#6 Organic Dry Shampoo Powder
Pros
Ultimate convenience
Natural and organic ingredients
USDA organic certified
Cons
As its name might already suggest, this is a dry shampoo.
Are dry shampoos filled with harsh chemicals and toxins? You may ask.
Most of them, but not this item. This organic shampoo contains only natural ingredients that are free of gluten, sulfate, and paraben.
If you are still in doubt, this product is USDA organic certified.
For human hair extensions, the dry shampoo will retain moisture and vital nutrients, thereby protecting your hair from drying. Also, it supplies the wig with melanin for maintaining color.
The biggest advantage of dry shampoo is probably convenience. It takes minutes to use, so you are always ready for work.
Feel free to use it whether you have very fine or thin hair. The dry shampoo will swell the strands and bring you more voluminous hair.
How incredible!
However, applying the shampoo is quite difficult. If you are not extra careful, you may get the powder all over your clothes. That is the only downside we find in this product.
#7 909 Gentle Hair Cleansing Shampoo
Pros
No harmful effects on the color
Natural ingredients
Cons
Last but not least, we cannot forget the cleansing shampoo from 909.
Do not mistake it with the #5 product, as this model only includes the shampoo. However, it does share many things in common with the #5.
In particular, it contains natural ingredients such as silk amino acids and coconut oil to provide all-round protection for your wig.
The shampoo will start by loosening up the dirt on the hair shaft before cleaning the hair gently.
Believe us, you will have the silky and moisturized hair you crave for after washing.
This is probably an excellent shampoo for hair extensions, but not those with tape. You might want to remove the tape before washing your hair.
How To Choose The Best Products For Human Hair Extensions
Type
One of the most important things is picking the right shampoo and conditioner for your hair type as it will help the extensions last longer.
Do not let your hair get oily. Otherwise, the grease would form on your scalp before running down and causing damage to the hair extensions.
Formula
Make sure your shampoo and conditioner contains no sulfate. As sulphates are highly abrasive, they will deprive your hair of its natural oils. Therefore, you hair extensions tend to fall out quickly and easily.
Will the lack of sulphate decrease the quality of shampoo?
The answer is no. Sulphate is only there for foaming effect, and a sulphate-free formula has nothing to do with other qualities of the shampoo and conditioner.
If possible, go for natural or organic products as the ingredients are gentle for hair extensions.
Scent
We do not have any special advice on this factor as it is highly subjective to individuals. One may find a scent fresh and sweet while others dislike it.
Pay close attention if you are sensitive to smells. You do not want to waste money on a heavily-scented shampoo, right?
Brand
You should look for reliable and trusted brands that are widely used by professionals. Although they are more expensive than others, they will treat your extensions well.
A few more bucks spent will keep the wigs with you longer, so do not hesitate.
The Bottom Line
Using the best shampoo and conditioner for human hair extensions will make your wigs last long. Read our review carefully and pick out the suitable product for your hair type.
If you have any questions or contributions, leave it in the comment so we can help you. We always appreciate your support.
Do not forget to subscribe for more useful posts! Thank you for reading.