Your body scent is crucial to attracting a potential mate. It is also part of good grooming. Hence, you should choose the right perfume or cologne to wear. There are myriads of colognes and perfumes in the market today. Choosing the perfect one to wear becomes difficult for those who are uninitiated into the process. Hence, in this post, we are going to make one of the best Jo Malone Scents reviews 2020 to help consumers select the most popular fragrances of Jo Malone.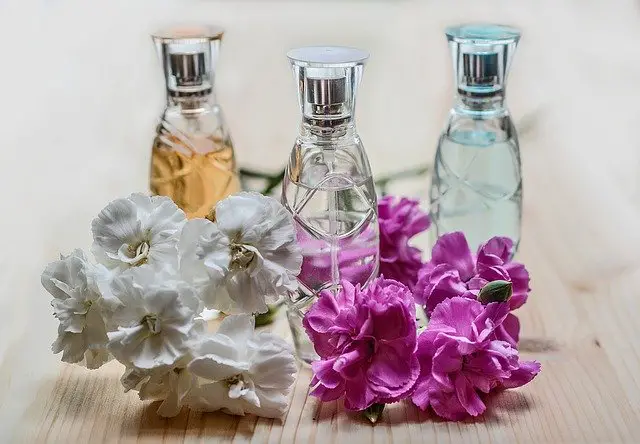 Reviews of the Most Popular Jo Malone Perfumes
To easily figure out which among the Jo Malone Perfumes to buy, here is a quick review of the different Jo Malone fragrances at hand by best seller
1). Jo Malone London Mimosa & Cardamom Cologne Spray 3.4 oz/ 100 ml
The Mimosa & Cardamom Cologne Spray comes in 3.4 oz (100ml) bottle and is one of the best Jo Malone scents. Many fragrances offered by Jo Malone are British inspired. Mimosa & Cardamom, on the other hand, got an oriental inspiration. Its smell brings back the era when the British empire once dominated the Seven Seas. British explorers traveled then to the orient bringing back exotic oriental floral fragrances.
The Mimosa & Cardamom combines cardamom's top notes and mimosa's softness, giving this fragrance an exquisite spicy smell. This one is a great summer perfume that is nice to smell. You'll surely get a lot of compliments when you wear this perfume. It is a unisex cologne that is both elegant and sophisticated. It is not overpowering.
The smell, however, may not last that long. Well, this is understandable, for it is just a cologne. You should remember that cologne has the lowest concentration of fragrance. So, expect it to last only for two hours.
2). Jo Malone Red Rose Cologne
Red Rose Cologne is one of the essences of modern romance. It is inspired by the seductive blend of 7 of the most exquisite roses around the world. It is also combined with crushed violet leaves along with a tinge of lemon. This gives it an exquisite smell of freshly cut flowers. This fragrance is truly romantic!
The top note of this fragrance is lemon. Lemon adds a juicy and mouth-watering freshness to this fragrance and gives it its citrus brightness. Its heart note, however, is red roses accord.
It is inspired by the world's 7 most rare and exquisite roses. With the varied scents and qualities of these roses, this fragrance emits a range of fragrance from fruity, citrusy, to that of a green and spicy scent. It is like you are suffused with a bouquet of roses enriched with a velvety character.
Its base note is honeycomb. It also exudes a deep honeyed note that comes with rich beeswax accents
If you use this cologne, it is as if you get mists of honeyed golden mimosa that float just above the spicy and freshly crushed cardamom.
Many people like this fragrance. Yet, since this is a cologne, it doesn't last long. It can last only up to two hours after you've worn it. This cologne comes in a 30 ml. bottle or 1 fl. oz.
3). Jo Malone Blackberry & Bay Cologne Spray for Women
Jo Malone Blackberry & Bay Cologne is a 1 oz cologne spray rolled out for women by Jo Malone. Its main ingredients include Alcohol Denat, Butylphenyl Methylpropional, water, limonene, linalool, Bht, farnesol, citronellol, geraniol, hydroxycitronellal, and citral. You can apply the spray as you please.
This fragrance brings back childhood memories of blackberry picking. It exudes a burst of deep tart blackberry juice with a blend of freshness of bay and brambly woods. Its smell is verdant and vibrant. Its top note, of course, is blackberry, its heart note is bay leaves, and its base note is cedarwood.
4). Jo Malone 10 Different Scent Fragrance Sampler Set Collection
This set of randomly selected Jo Malone fragrances consists of 10 different scents and may include one that is not listed in the list. These fragrances include nectarine Blossom and Honey, ginger lily, English Pear and Freesia, and dark amber. It also includes lime Basil and Mandarin, Wood sage and Sea Salt, Blackberry and Bay, Wild Blue Bell, Pomegranate Noir, Basil and Neroli, Oud and Bergamot.
These fragrances come in 10 little tubes enclosed in a zip-top baggie and come inside a padded mailing envelope. Each little tube is clearly labeled with the name of the scent. These fragrances, of course, are colognes and some of them are unisex.
They are not strong and like any other colognes, they are designed to last for two hours. With these little tubes, you can easily select the fragrance that suits you well.
5). Jo Malone Wood Sage & Sea Salt Cologne Spray for Women
This fragrance was launched by Jo Malone's design house. It offers a blend of seaweed, sea salt, saga, and grapefruits notes. This fragrance comes with the tasting notes of ambrette seeds, sea salt, and sage.
The ambrette seeds wrap this fragrance with a tinge of sophistication. The sea salt brings in a crunchy nature of sea salts that carries in a sense of freshness and texture. Its sage component brings in woody with earthy flavor with aromatic tones.
You will surely fall in love with this scent. It smells like the beach with a tinge of sun and sand. Its scent, however, is not designed to last long. This is because it is a cologne with less concentration of fragrance. It can last up to two hours.
6). Jo Malone Orange Blossom Cologne for Women
Jo Malone Orange Blossom Cologne for Women offers a shimmering golden oasis scent. It also has a tinge of clementine flower over a heart of orange blossom. Moreover, it is spruced with water lily and warm undertones of orris and balsamic velvet. Its top note is that of clementine flower. While its heart note is that of white lilac. Its base note, on the other hand, is orris wood.
This one is an elusive scent and is very hard to capture. However, this cologne is fleeting. It only lasts for more than an hour. Well, this is pretty understandable, considering that it is only a cologne. Cologne, of course, has the lowest concentration of fragrance.
How to Choose the Best Jo Malone Scents?
Jo Malone is a popular British fragrance brand that had rolled out some of the most popular perfumes in the industry today. Jo Malone Scents come in many varieties of fragrances. At present, there are around twenty fragrances, including those of basil & mandarin, lime, orange blossom, and red rose.
To zero in on the best Jo Malone fragrance, you need not buy all the scents and then, try them all. You simply need to read reviews like this to figure out the most suited for you.
Perfume, of course, carries 3 different notes. These notes determine the scent of the perfume. These notes are the base, top, and middle notes. These layers all work together to create a distinct scent. So, before making a purchase, you should first know your preferred scent. Then, ask whether your choice carries the base note that you prefer.
Perfumes and colognes also come in 4 different concentration levels. The higher the levels of concentration, the higher the price of the perfume gets. This is because the higher the concentration, the more powerful and the longer it lasts.
Finally, the best way to know which fragrance suits you is to test the fragrance. Engage in a sniff test to get the hang of the smell. Try it on your skin. This is necessary because our skin carries its code of pheromones and hormones. This body code could alter the fragrance.
How To Apply Perfume & Common Mistakes
Conclusion:
There are many best Jo Malone scents reviews 2020. Yet, this review is specifically done to help you figure out the most suited smell for you. These scents under review, however, are all colognes. So, if you are looking for a perfume that would linger longer on your body, you better not choose colognes. Colognes are designed to last for only two hours.